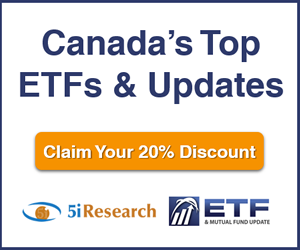 5i Recent Questions
Q: I have held 1,000 shares in my RRSP since July 2013, and because of the dividend, have just now broken even. Should I take the company's tender offer of $24/share and redeploy, or cut and run?
Read Answer
Asked by Jean on April 16, 2018
Q: Dream Office REIT has made an offer to repurchase 10M shares @ $24.00. Would you take the offer or hold on?
Thanks,
Peter
Read Answer
Asked by Peter on April 10, 2018
Q: I'm looking for stability and a core of stocks which will help offset the volatility of growth stocks on weeks like last week. The pickings are slim, but these two offerings from Dream seem to have consistently done extremely well over the last year, and breezed through last week's turmoil without noticing it. They also seem to have amazing growth (at least in stock prices) for REITS over the last year, as well as excellent distributions. To what do you attribute this and do you expect it to continue?
Read Answer
Asked by John on March 26, 2018