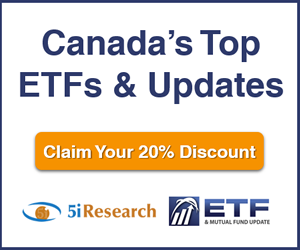 5i Recent Questions
Q: I know you generally think Chorus Entertainment has too much debt but do you not think that this company is seriously undervalued in the market? They will generate near $200 million in FCF in 2020/21 even with the Covid-19 hit. They do have $1.65 billion in debt but they have been paying this down with the FCF ($250 million recently) and none of this debt is going to impact them in 2020/21. You factor this in and even with a "possible" dividend cut in June, this stock seems very cheap. I don't own any yet but I keep looking at it and thinking about it. Any other thoughts?
Read Answer
Asked by Kevin on May 06, 2020
Q: Analysts liked it when it was trading at $6. It's now $2.40. Is it an "ok" investment?
I already have some so I'm thinking to average down.

Thanks
Read Answer
Asked by Carlo on March 18, 2020
Q: Wajax and Transcontinental have several things in common : mid single digit p/e, moderately high yield, relatively safe pay-out ratio, and a turnaround in earnings seems possible. Can you think of any other companies whose profile hits the 4 previously mentioned criteria. Thank you.
Read Answer
Asked by JACK on January 22, 2020