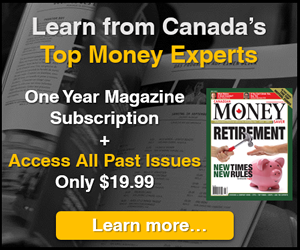 5i Recent Questions
Q: I have had CHE and EXE in my RIF for quite awhile.
Cost $74,526 total and currently worth $35,010 for a loss of $39,516 (Ouch!!)
Being in my RIF, there is no tax write off but selling either or both will free up $35,010 of cash for other more (hopefully) rewarding items.
The same with VET in my TFSA but even with VET's dividend cut its still paying me about 10%+ dividend on my cost of VET.
Given all the issues with Long Term Care Facilities and Corona-19, is EXE still a good long term bet?
I'm inclined to sell CHE and stay the course with the other two.
Your thoughts?
Brian
Read Answer
Asked by Brian on April 22, 2020
Q: I am retired and have both a cash and RIF account. In my cash account are the big 5 Banks, T & BCE, FRU & IPL. I see that IPL has cut the dividend & FRU has a "1,437% Pay out Ratio (PoR)!! I have mostly REITs in my RIF & EXE & CHE.
I'm not concerned re the banks or telecoms but the PoR of FRU, CHE & EXE are of concern to me. I also feel that in the longer term, the REITs will survive especially with interest rates so low. Also, to replace IPL would you consider PPL
Your thoughts please.


Read Answer
Asked by Brian on April 09, 2020
Q: Dear sirs,
Looking for your insights into the outstanding debt of both company's, noting the large discounts in current pricing. Assuming I am comfortable with the volatility and can hold the debentures should one expect to receive par value on maturity
Thank you,

Read Answer
Asked by Brad on April 07, 2020