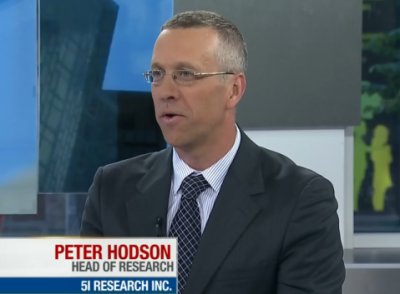 Peter Hodson will be appearing on BNN Market Call on today, Friday, August 3rd, 2018. Set your PVR or tune in live at 12pm to hear Peter's latest top picks, how the past picks have performed, and him and his team's latest investing insights.
For readers who don't get a chance to call in, you can always utilize our Q&A section to ask questions you may have throughout the year.
Submit your questions when he's live by calling BNN's Market Call at 1-855-326-6266, emailing marketcall@bnn.ca, or submit your questions on Twitter by using @marketcall during the interview.