Recently we introduced a free set of stock market charts anyone can download. It can be hard to find good data and charts out there, let alone for free. Our hope is that this set of charts helps an investor better understand and quickly digest what is going on in the markets and economy. Of course, there are countless data points and statistics an investor can look at or focus on. We think there is actually far too much data out there and one of the tricky parts with investing is being able to quickly understand what matters and what does not. That's why we created this series of charts. It is a condensed set of core 'need to know' charts to help investors focus and save time while also allowing them to avoid all of the noise out there. We will be updating these charts on a quarterly basis and sending it straight to your inbox as well, so you can continually stay up to date on market and economic developments.
You can jump right into it and download the charts here.
As a brief introduction, we also wanted to walk through the charts we have included and why. If you think we are missing some key charts, please let us know in the comments below.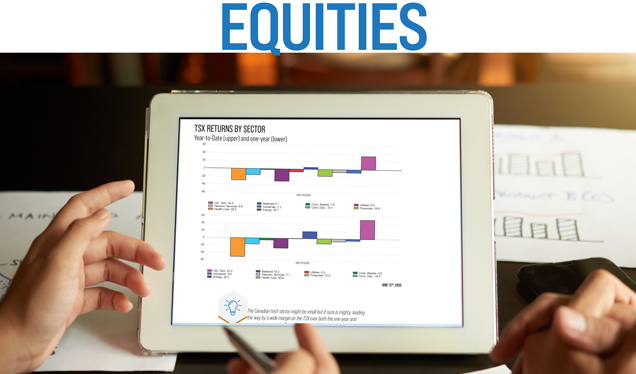 Global equity and fixed income returns'
We show the total returns for equities and bonds across the world over the year-to-date, 1-year, 5-year and 10-year periods. Strangely, it is hard enough to find total return data out there, but this is what an investor should be focused on. Not just the price return. These charts give a snapshot to quickly help an investor understand how various markets have performed over various timeframes.
Forward P/E Ratios and Average P/E Ratios
Another relatively 'simple' data point but one that can again be immensely difficult to find. Most data providers quote trailing P/E ratios which can be useful but markets are forward looking, so we view forward valuation multiples as more helpful in most cases. This chart offers the forward multiples for various geographies and compares them to the average 20-year P/E ratio to add context.
Sector Returns
We display year-to-date and one-year sector returns. This offers a helpful snapshot of which areas have been contributing and which areas have diminished the performance of the TSX. Depending on an investor style, it can offer insight into where the best value might be or where to look for the strongest momentum.
Canadian Total Market P/E Ratio
Again, this is one of those charts that are so hard to find a for some reason. Understanding where a market is valued can help an investor set expectations for future returns.
TSX Composite Average, Current and annual range of the P/E Ratio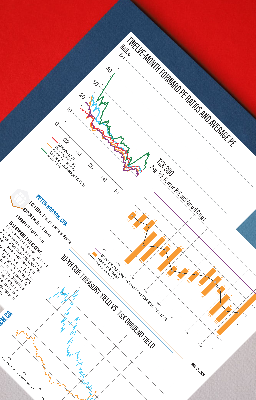 This might be our favourite chart in the series and we think everyone will appreciate this one once you download the report. Consistent with the theme of hard to find data, this chart shows an investor the annual range for the P/E ratio on the TSX, the current P/E ratio and the annual average P/E ratio. This helps provide a sense as what might be a reasonable range for valuations any given year and when a valuation might be getting a little too expensive or too cheap. It also helps an investor compare current valuation to the average for the current as well as past years.
10-Year Canadian Treasury Yield vs. TSX Dividend Yield
Ok, this actually might be our favourite chart just because it makes you go 'hmm'. This chart goes back to the 1980's and plots treasury yields against dividend yields. If you have ever heard of the reach for yield, this chart summarizes why it is happening very nicely. We find this one useful because it helps to show the relative attractiveness of tax efficient dividends to less inefficient (but safer) bonds. The wider the gap, one could argue the more premium that equity valuation deserve.
Market Dividend Yields
This chart shows us what dividend yields are for markets across the globe and compares it to the long-term average. An investor could read into a high yield in a few ways but nonetheless, it is helpful to understand what kind of yields markets are paying relative to each other.
TSX Movers
Here we show five stocks that are hitting new highs and five that have seen the largest change in analyst target prices. Of course, just because they are listed here does not make them a good or bad name but can be a great idea generator. At 5i Research, we love companies that hit new highs, as it is often a signal that something is happening at that company that an investor should look further into. Similarly, big changes in target prices might indicate something is now 'different' and worth further investigation.
Join me next week for the second installment of the Chart Attack launch, looking at the charts and market insight from our report's economy section.
Stay Safe & Happy Investing