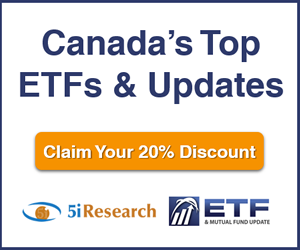 5i Recent Questions
Q: A follow up to my last question. If anyone buys publicly traded shares on the tsx after the ex-divi date they are not the party to legally receive the dividend. In this case Noverco simply purchased shares from me (on the public market) after the stated date. I feel they are just making up this rule hoping smaller investors will not challenge it. I have contacted the companies and am about to file a complaint with the TSX. Could you comment or provide guidance.
Read Answer
Asked by Gerry on October 01, 2019
Q: Input regarding VNR rather than a question. I too expected a final payment as Sept 27 appeared as the x dividend date on several locations. After checking Sedar this morning I found this Aug 8 filing which sets Sept 30 as the x dividend date. Why the discrepancy?
Very annoying!
Brian
Montréal, August 8, 2019 - Valener Inc. ("Valener") (TSX: VNR) (TSX: VNR.PR.A) today announced that its
Board of Directors declared, on August 7,2019, a quarterly dividend of $0.30 per common share, payable on
October 15, 2019, to common shareholders of record at the close of business on September 30, 2019.
Read Answer
Asked by Brian on October 01, 2019
Q: I am one of those shareholders which held my shares in VNR until it went ex-divi. It seems the acquirer, Noverco has intentionally obfuscated the previous communications around the September dividend. Do you think the companies involved were trying to be, in anyway, less than fully transparent?
Read Answer
Asked by Gerry on October 01, 2019