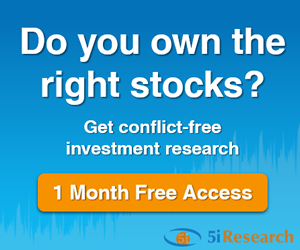 5i Report
JUN 10, 2018 - Online gambling service provider that has once-again undertaken some transformational acquisitions. Rating upgraded one notch to 'A-'.
Download Report

5i Recent Questions
Q: I am looking to raise some cash - what 1 or perhaps 2 of the above stocks would be most suitable?
Thanks once again
RAM
Read Answer
Asked by Ray on June 21, 2019
Q: Over the last year I have been trying to follow some 5i stocks using your philosophy of buy and give it a chance as long as the fundamentals are there. I had a full posn (4%) in TSGI (one example) which is down by 54% now. Normally I would have sold as soon as there was indication of troubles or momentum went out of the stock. I think Ryan indicated he thinks the owners will figure it. Yet some of the responses I'm reading are not too sure. Can you firm it up a bit?

Thanks
Read Answer
Asked by Stephen on June 21, 2019
Q: Hi Peter & team,
In June 2018, you upgraded TSGI to A-. Are you planning in updating this Report? and if so, would you be maintaining the grade of A- ?
Also, would you recommend averaging down on an original buy of $37.00 as long as one keeps the 2% recommended earlier today?
Thank you!



Read Answer
Asked by Silvia on June 13, 2019