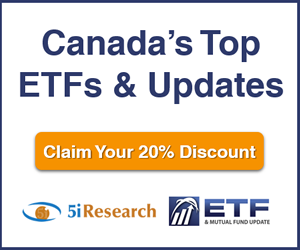 5i Report
JUN 10, 2018 - Online gambling service provider that has once-again undertaken some transformational acquisitions. Rating upgraded one notch to 'A-'.
Download Report

5i Recent Questions
Q: I have both these stocks and am under water on both what is your opinion now on these socks buy sell hold and why? Thanks
Read Answer
Asked by Jo-Anne on April 24, 2019
Q: Hi Peter and 5i team,
We have 11% cash in our grandsons RESP (age 5) and we want to deploy the money. The listed stocks are currently in his account. What would be a good choice for a new holding or top up a current holding. Thank you for your great advice in the past.
Read Answer
Asked by john on April 23, 2019
Q: Hi Guys,

Should have provided a little more background on my earlier question about risk in the above Consumer Cyclical stocks.

1) I'm happy with sector weighting, and want to keep it at 15% ish. I want to hold these stock for 10+ years while they grow.

2) My view of risk was around which companies would be in trouble given company specific risk like bad takeover, too much debt...etc. I'm not concerned about market downturn as I've been through several and good companies will survive.

3) In order to keep my weighting I was looking for replacement ideas for the riskiest stocks.

Thanks,
Chris M

Read Answer
Asked by Christopher on April 22, 2019