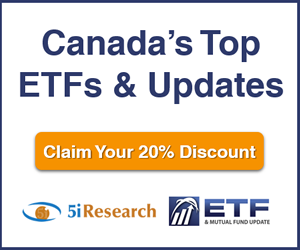 5i Report
MAY 17, 2019 - 2018 was a strong year for PKI. Integration of the 2017 acquisitions seems to have gone well and growth was excellent, although some of it was fortuitous. At the same time, they will be deleveraging over the next year. Accordingly, the rating is pegged at B.
Download Report
5i Recent Questions
Q: I have the following securities in what I consider a balanced portfolio. The fixed income portion doesnít show here because it consists of OAS. CCP. Plus two other pensions.
Iím thinking of sell part position in MMX ( small loss);and ARE to realize a capital loss while at the same time raising some cash for the next pullback. I like TFII . We need to keep the food chain moving. Trucking an important part . The other is cargo jet. Am I on the right track . Your opinion. Or would you look elsewhere given the current holdings.
Read Answer
Asked by Roy on March 27, 2020
Q: Which one of these, if any, would you sell to increase my tech sector allocation? Can you please rank them as well.
Alternatively, if they all have good long term potential, I have the flexibility to increase my equity allocation with additional cash. Please let me know you thoughts and thank you!
Read Answer
Asked by Pierre on March 27, 2020
Q: Hi Peter and Staff

PKI has been beaten up by market more than TSX - A couple of days ago you ranked it 4th or 5th of 5 options given .

Should we consider it unfairly ravaged or does it deserve it ?

Thanks for all you do
Dennis
Read Answer
Asked by Dennis on March 20, 2020