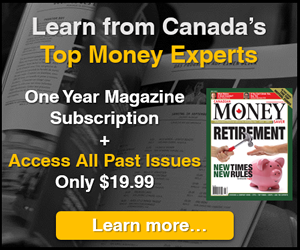 5i Report
MAY 17, 2019 - 2018 was a strong year for PKI. Integration of the 2017 acquisitions seems to have gone well and growth was excellent, although some of it was fortuitous. At the same time, they will be deleveraging over the next year. Accordingly, the rating is pegged at B.
Download Report

5i Recent Questions
Q: Enb in my portfolio has a book value of $42.16
And a yield of 7%. It now represents 10% of my portfolio. This my largest position in a portfolio of $630000. I generally buy for dividend and growth. Maybe I should reduce my position in ENB and take a 5% position in another dividend paying stock with growth potential. eg. CM or other opportunities. Any suggestions.
Read Answer
Asked by Roy on July 09, 2019
Q: Hi guys! I asked this question a few days ago and received no reply. Not sure what happened, it could have been on my end. I have equal portions of these 8 stocks in my TFSA. What do you think of these stock selections?
Thank You !
Read Answer
Asked by Dean on July 03, 2019
Q: Hi, Parkland Fuel share price has retreated this week, since company announced the private offering of USD$500 mln Unsecured Notes isuue.
Is this a concern? NR states its purpose to repay $250mln Term Loan, due 2021 and other o/s borrowings in revolving credit facilities. We have 2% position in RRSP accounts and have been considering to add in a Non Regd account to generate income (and growth). Is it reasonable and safe to view the pullback as an opportunity ? Thanks
Read Answer
Asked by rajeev on June 28, 2019