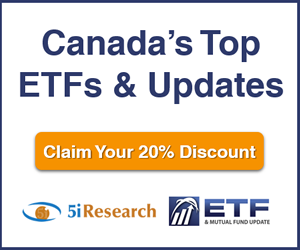 5i Report
MAY 17, 2019 - 2018 was a strong year for PKI. Integration of the 2017 acquisitions seems to have gone well and growth was excellent, although some of it was fortuitous. At the same time, they will be deleveraging over the next year. Accordingly, the rating is pegged at B.
Download Report
5i Recent Questions
Q: Looking for a reasonable dividend (>2%) with some growth in a non-registered account. Was thinking of binning PPL and ZRE (down more than 20% on each), harvesting my tax losses, and replacing with PKI and SIS. Would you suggest holding the course, or swapping one or both out for PKI and/or SIS? (I would have considered swapping out for TRI and/or SLF, but am already at 19% financials.) Thank you.
Read Answer
Asked by Maureen on July 29, 2020
Q: How would you rank this company at this time for increasing a currently small position in a portfolio? I am figuring people will be travelling more thus increasing demand for gas. Thanks Donna
Read Answer
Asked by Donna on July 15, 2020
Q: These three seem to be lagging the upside in the overall market..why and what better substitutes can you please suggest ? Thanks...

Read Answer
Asked by adam on July 06, 2020