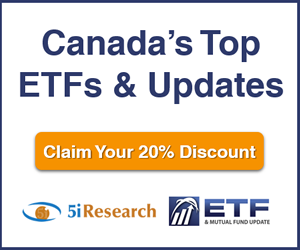 5i Report
AUG 27, 2020 - Lower product volume, lower margins, and higher costs were all on the cards for PKI as it operates in the energy sector. Parkland is unlike other energy stocks as the company not only supplies fuel and derivatives, but is also a convenience store operator. Rating maintained at 'B'.
Download Report
5i Recent Questions
Q: PKI earnings coming up Nov. 3. Any estimates? Safe to hold? Thanks Jim
Read Answer
Asked by jim on October 21, 2020
Q: I am growing increasingly impatient with GIB.A, PKI, and RTX. I am considering replacing each of these with the company I have indicated after them. What are your thoughts? OR should I temper my impatience?
Much appreciated as always. ram
Read Answer
Asked by Ray on October 08, 2020
Q: In the non renewable energy sector I own ENB (Ok) in registered accounts and PKI in registered. Together approximately 9%.In energy sector.
When I first bought PKI I looked at it as a mini ATD. After reading recent reports on PKI ie Report on Business and other releases, it appears to be a lot more dependent on oil and gas than I thought. At the same time analysts are upgrading the stock and increasing target prices.
I'm confused. I have a feeling I would be better off investing in renewable energy. I own AQN & BEPC making up 7% in the Utility sector. According to my suggested asset allocation I'm overweight 3% in energy while at suggested allocation of 7% in utilities. What are your views on PKI, selling and moving into other renewable options.
Read Answer
Asked by Roy on October 02, 2020