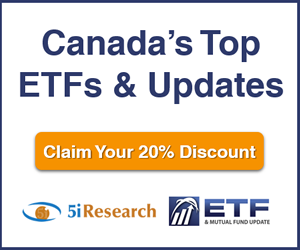 5i Report
DEC 16, 2019 - The high leverage and inconsistent cash flows prove difficult for many investors to own shares of this farm equipment manufacturer. Volatility in the business, along with higher debt is leading us to downgrade AFN to 'B-'.
Download Report
5i Recent Questions
Q: What is your opinion of this company ? It had a good growth rate in the last year. The stock is beaten down at 16$ from a high of 63$ Do you think they can manage their debt ? Maybe wait for a dividend cut before investing ? Thanks
Read Answer
Asked by jean on March 30, 2020
Q: Hi folks, reading Q4/19 financials on Ag Growth...& 2020 outlook was mostly doom & gloom affecting their business, ie: US/China trade war & esp Covid-19. However, Afn/t received an amendment & extension of its credit facility with 5 Cdn banks with improved terms, and pushed out to 20 march 2025. Guess Q is...will AG Growth financially survive virus crisis..and for longer term..can U start to nibble on a position here. Recently took position in Ntr/t below $40 as will always be a market for food/agriculture...thanks as always. jb Piedmont QC
Read Answer
Asked by John on March 30, 2020
Q: Hi 5i Research Team:

I have traded Forex before and am new to stock trading. 90% of my RRSP, RESP and TFSA is in cash and I'd like to avail the current market conditions by "gradually" buying the dips.. and holding it over the long term, 5 to 10 years. I understand that no one can time the market or its bottom.

After exploring the reports and questions on your site, I have identified the enclosed 29 stocks based on following criteria:
- Current Retracements of > 75% over 52 week high & low
- Dividend Yield > 5% (in some cases, like WEED, which is a bit risky, I understand there's no dividend in the near term.. and I am simply going for the upside swing over the next 2 years... same for CRON and Air Canada)

Considering my 90% cash position and strategy to partially buy in on dips over the next few weeks, can you please advise if my stock selection is sound. In addition to my stock picks, please advise anything else that I should keep in mind.

Thanks for everything you do. Much appreciate.
Read Answer
Asked by Meherban on March 23, 2020