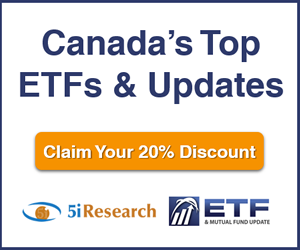 5i Report
SEP 29, 2020 - A shift to remote work and education has resulted in increased demand for the company's endpoint security offering. The cybersecurity company holds a unique position by having firmware embedded in the majority of PCs globally. Rating maintained at 'B'.
Download Report
5i Recent Questions
Q: What happened to Absolute Software at the end of day, today? It was up all day until closing, then suddenly plunged nearly 5%. Did someone find out I doubled my stake in it earlier today?
Read Answer
Asked by John on October 19, 2020
Q: Hi Peter, Ryan, and Team,

In our combined portfolio, we own the following Technology stocks: CSU, ENGH, KXS, and OTEX. Since we hold OTEX in several different accounts within the portfolio, we were considering selling some OTEX and use the proceeds to buy some ABT. Would you be OK with such a move, or is ABT too expensive at the moment, since its RSI indicates that it may be slightly overbought? As always, your advice determines our course of action.
Read Answer
Asked by Jerry on October 16, 2020
Q: I am thinking of selling Ecn and replacing it with Abt.ca in your opinion is this a good move?

Read Answer
Asked by Larry on October 13, 2020