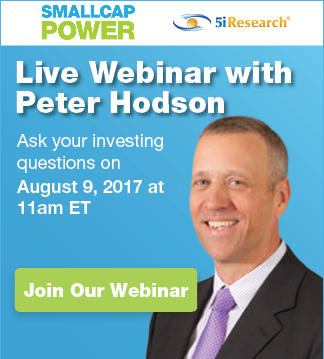 Peter Hodson will be live at the Small Cap Power studios to answer your investing questions through a live webinar.
Join us on August 9, 2017 at 11am ET and get those stock and dividend investing questions answered.
Submit your questions by emailing submissions@smallcappower.com.
Sign up to join the live Q&A webinar for free here.