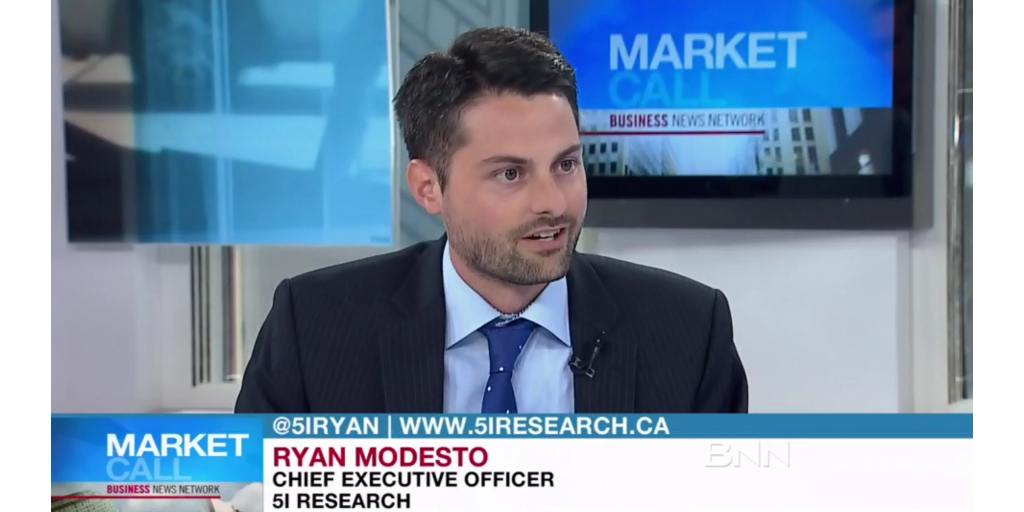 Join 5i Research's CEO Ryan Modesto live on BNN today at 1 pm EST.
Tune-in to hear Ryan's top picks, how the past picks have performed, along with his latest investing insights.
Submit your questions when he's live by calling BNN's Market Call at 1-855-326-6266, or submit your questions on Twitter by using @marketcall during the interview.
We look forward to your questions!