In this edition of Invest like a Fund Manager, we take a look at Paul Singer's Elliott Management.
Hedge fund manager Paul Singer is known for his high-profile activist stakes, often feared by CEOs around the world. He founded Elliott Management in 1977 with $1.3 million in assets, now managing approximately $41 billion in assets. Singer is infamous for battling Argentina for 15 years over its debt default, which resulted in a $2.4 billion payout to his firm in 2016.
The fund is known for taking large or controlling positions in underperforming companies, and then aggressively prescribing changes, such as management or restructuring, to turn around profitability. As such, since 2019, Elliott added AT&T, Twitter, Softbank, SAP, and eBay to its portfolio, and has exited interests in Citrix Systems, Acadia Healthcare, and SAP, amongst others. Elliott management's varied portfolio also includes a private equity division and both, private and public investments, include a prominent technology exposure.
Public Investments (Top 30 holdings)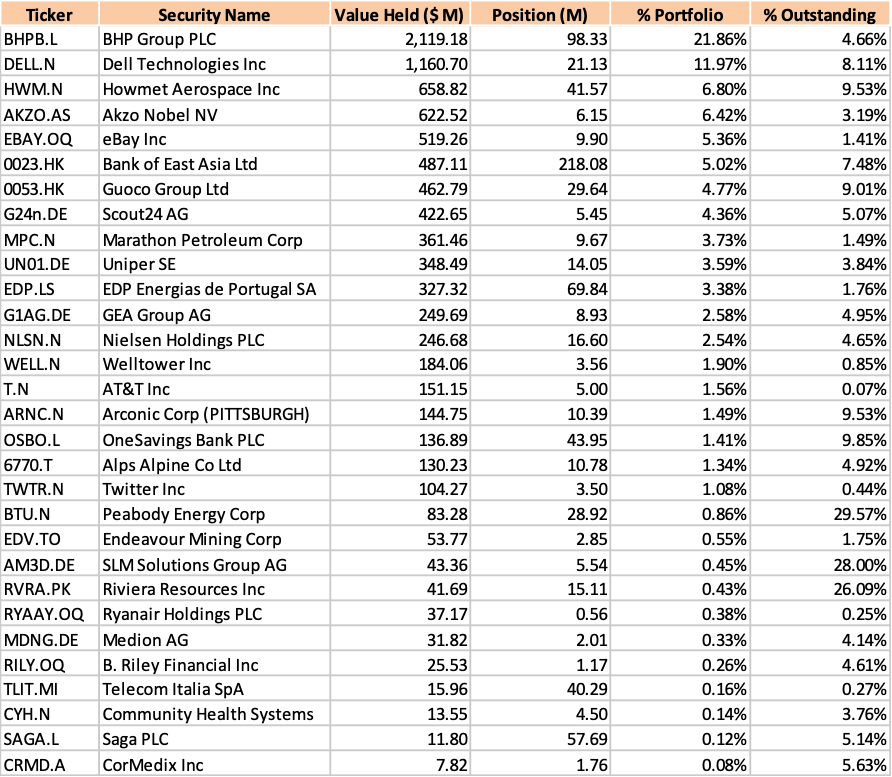 Source: Refinitiv Eikon. As of October 5, 2020
Sector Breakdown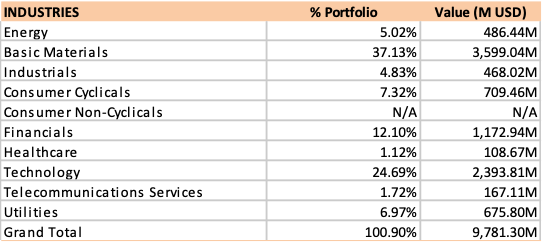 Source: Refinitiv Eikon. As of October 5, 2020
Elliott Management's $9.6 billion equity portfolio consists of 32 stocks and is largely invested in the materials, technology, and financial sectors.
Regional Breakdown

Source: Refinitiv Eikon. As of October 5, 2020
Recent activity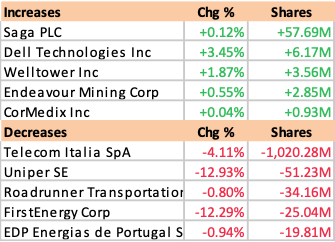 Source: Refinitiv Eikon. As of October 5, 2020
Backed by Singer, Elliot Management's investments in distressed debt and underperforming companies gives it a higher risk rating compared to an average investor. The set of holdings listed here might be viewed more as 'turnaround' types of names or companies with a potential catalyst on the horizon as Elliot pushes for changes to drive value. Many of the companies listed within these holdings are likely to be higher risk but nonetheless can offer a unique list for idea generation for an investor.
Happy Investing!
Thinking about becoming a 5i Research Member? There is no better time to join but don't just take our word for it. Try it for free for the next month and experience all the benefits of the 5i Research membership. (And don't worry. We won't ask for your credit card upfront)

Disclosure: Employees, directors, officers and/or partners hold a financial or other interest in TWTR.