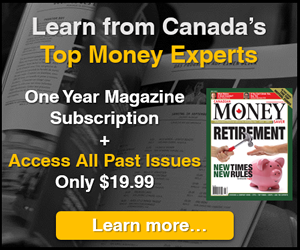 5i Recent Questions
Q: Ignoring taxes, cash requirements, sector allocation, on a straight-up basis, for a minimum one-year hold, which of the above-listed equities would it be prudent to currently sell,buy, or hold? Thank You
Read Answer
Asked by Harold on January 23, 2020
Q: Hello! I often see BAM.A mentioned as being the more growth-oriented stock versus BEP.UN being the more income-oriented stock. Historically, this has been the case. However, last year, BEP.UN showed more growth than BAM.A. With the growing interest in renewable energy (both from a media coverage perspective and also, I think, from actual industry development/momentum), do you feel BEP.UN's outperformance against BAM.A last year is a trend to continue into the future?
Read Answer
Asked by Laxmyharan on January 17, 2020
Q: Seems to me you like companies with excellent momentum. I would like to add some companies to my TFSA and would appreciate it if you could provide a list of 6 companies that you respect the leadership of, are currently showing strong momentum and you believe can maintain that strength throughout 2020.


Read Answer
Asked by Les on January 17, 2020