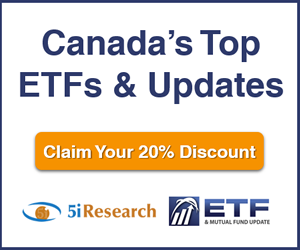 5i Recent Questions
Q: I have hard time to understand as to why the bid price of a BROOKFIELD ASSET MANAGEMENT bond maturing on 03/08/24 (Cusip 11257ZAD yield 5.04) is only 89.424 today?
Other corporate bonds in my portfolio have not dropped as much. For instance, a Telus bond maturing in 2023 has a bid price of 99.802.

I thought BAM bonds were of high quality since they are rated A -

Are there any issues with respect to the financial strength of BAM bonds?

Would you recommend holding or selling this BAM bond??
Thanks
Read Answer
Asked by Terry on March 27, 2020
Q: Assuming markets will tank again, which would you suggest be purchased for a long-term hold at that time: BAM.A, SLF or TRI? Retired investor looking for dividends with some growth.

Many thanks to the entire 5i team for your collective efforts to provide us with timely, thoughtful information and a much-needed balanced perspective during this most challenging of times.
Read Answer
Asked by Maureen on March 26, 2020
Q: I am trying to decide between ONEX and BAM. I believe you prefer BAM, but I already hold BEP, BIP and BPY. Given this, which would you recommend? Thank-you.
Read Answer
Asked by Alex on March 27, 2020