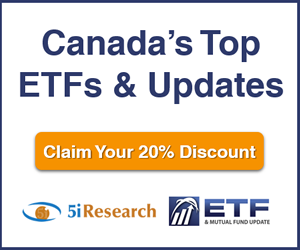 5i Report
APR 13, 2020 - While the management has maintained 2020 guidance for now and shares are trading at just 7 times trailing EBITDA, 28% of revenues are exposed to the oil and gas segment, which has seen quite some volatility in the past few weeks. Rating downgraded to 'B'.
Download Report
5i Recent Questions
Q: Hello,

My partner and I heard about 5i from a friend whose been using you for many years. You came with the highest recommendation.

I feel like I should be copying one of your portfolios, especially due to my lack of knowledge, but it is very important for me that my investments to follow my ethics.

I would like to know which companies on your balanced and growth portfolios would be highest on positive environmental, social and corporate governance, which are low and should be switched and for which companies. I'm happy to do research, but I'm struggling to navigate the important statistics and feeling incompetent in finding good resources. I have seen your ESG scores (https://www.5iresearch.ca/blog/ESG-tsx-companies) and would be keen to know where to find information on how they are created. I would also appreciate other resources that you think would assist in building a portfolio, or simply which companies you would put on it.

Thank-you,
Ellen Perkins
Ucluelet BC
Read Answer
Asked by Ellen on June 02, 2020
Q: comments please on the quarter.
Read Answer
Asked by blake on May 11, 2020
Q: Hi,
Could you please comment on BADís earnings and itís outlook? We are light in the industrial sector and planning to sell QST. Would you start a new position in BAD today?
Thank you,
Kerri
Read Answer
Asked by Kerri on May 11, 2020