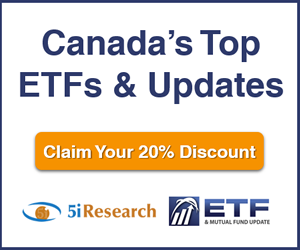 5i Recent Questions
Q: Can you be more specific about "the 1 or 2 portfolio issues they are dealing with?"
Read Answer
Asked by Paul on February 12, 2020
Q: I hold the above equities. I have additional funds to allocate. Your suggestions please. Take this opportunity to thank Peter for a great job, very reliable.
I would not want to add to my positions in ECN.PR.A , ENB, PNG ,& LSPD because of weighting's and/or risk.
Read Answer
Asked by Roy on February 12, 2020
Q: What do you think of this stock ... would you consider today's price as a decent entry point ?
Read Answer
Asked by Scott on February 11, 2020