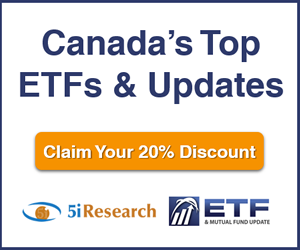 5i Recent Questions
Q: Good Morning:
In a well diversified portfolio I have above "growth" stocks at 1.5-2.5% weighting in my TFSA. They've all performed the same either slightly down or flat and was wondering if you would add to, hold or sell any of these for long term hold.
Thanks For any advice.

Read Answer
Asked by Craig on December 09, 2019
Q: For a minimum 3 year hold which would you prefer,crh or well?
Read Answer
Asked by maurice on November 26, 2019
Q: In my TFSA I have had a nice run with SQ and was thinking of selling it out and "starting over" with a couple or three of the above listed stocks that you have recently identified as having high potential ( with the same? amount of risk that came with buying SQ a couple of years back) What do you see as the pros and cons of such a move and if implemented which 2 or 3 would you chooses at this time?
Thanks,
Terry
Read Answer
Asked by Terry on November 22, 2019