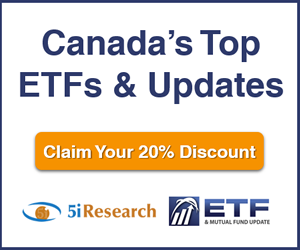 5i Recent Questions
Q: Could I please get your in-depth analysis on the above companies? How sustainable would there dividends be during a business downturn in a low rate environment?
Read Answer
Asked by Colin on March 04, 2020
Q: Every once in a while, I see a question asked about this company, and your response always says that being small they have small cap risk. While that is true, I have never seen another company that has been so consistently stable between 1.90 and 2.00. Rarely strays away from the $2.00 mark. For 5 years now. So, as a monthly dividend payer, at 8%, this is one of my go to stocks when there is market uncertainty. No growth but consistent dividend.
Read Answer
Asked by Tom on November 22, 2019
Q: Hi 5i, your opinion please on the latest quarterly report from Nexus REIT.
Also, the stock trades between $2-$2.10 and has a NAV around $2.30. How does that compare to other REIT's. Do most REIT,'s trade below or above NAV and if so, why? Thanks Rob
Read Answer
Asked by Robert on November 22, 2019