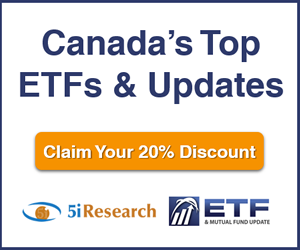 5i Recent Questions
Q: I have the following securities in what I consider a balanced portfolio. The fixed income portion doesn't show here because it consists of OAS. CCP. Plus two other pensions.
I'm thinking of sell part position in MMX ( small loss);and ARE to realize a capital loss while at the same time raising some cash for the next pullback. I like TFII . We need to keep the food chain moving. Trucking an important part . The other is cargo jet. Am I on the right track . Your opinion. Or would you look elsewhere given the current holdings.
Read Answer
Asked by Roy on March 27, 2020
Q: I hold the above equities. I have additional funds to allocate. Your suggestions please. Take this opportunity to thank Peter for a great job, very reliable.
I would not want to add to my positions in ECN.PR.A , ENB, PNG ,& LSPD because of weighting's and/or risk.
Read Answer
Asked by Roy on February 12, 2020
Q: I would appreciate your outlook on this company and do you think this is a good entry point? Thanks for your insight.
Read Answer
Asked by William on January 29, 2020