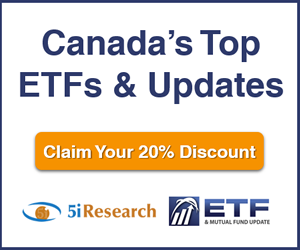 5i Recent Questions
Q: I own the following 6 tech names (ROP is technically an industrial but fast moving into software) in my RRSP, each at about 2% weighting. I am thinking of gradually adding one or two FANG names to round this up. I am looking at MSFT and/or GOOG. If these makes a good complement, do you consider one or the other a better buy today?
Read Answer
Asked by Christian on July 30, 2020
Q: Whenever there are these swings in the market from growth/tech to value/consumer it makes me think about diversification. I have also noticed that companies that bring tech to another field are thriving. Examples being SHOP bringing technology to consumers, REAL bringing it to consumers and real estate, VEEV bringing it to health care, etc.... Also the US markets just recategorized to decrease the amount of technology companies. I am presently 27% technology but only if I place REAL and AMZN in consumer, GOOG in communications , etc.

I own all the above listed companies except ROP. I am currently considering selling LSPD (technology or should just categorize it as consumer) to buy ROP (industrial or is it technology). This would bring technology to under 25% and increase Industrials and US exposure which I am underweight in. The problem is that I can't help but think that I am making a trade just to make the diversification boxes all line up. One could easily consider ROP as technology.

In the medical profession we have a term for this. "Euboxic". Which means making all the lab values line up to hope for the best but often with no real value added.
Read Answer
Asked by Paul on July 17, 2020
Q: Hello there!

Which stocks would you suggest for industrial sector exposure? Can you name maybe 2 canadian and 2 US stocks and rank it, your favorite first?

Thank you

Frank
Read Answer
Asked by François on July 14, 2020