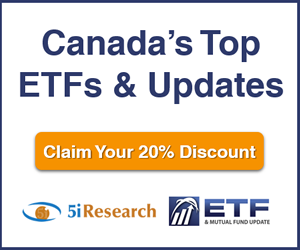 5i Recent Questions
Q: I read an article that suggest that the US has essentially moved the FED's role to the Treasury Dept, thereby giving control (more at least) to the Trump admin. First, do you see this as the case, and second, if they were to devalue the US dollar as Trump has often called for to better compete with the world, and this brought structural support to the political move away from China and ROTW imports and boosted a reemergence of the US manufacturing/supply-chain system, what companies would look like a steal today ten years from now?
Read Answer
Asked by Rick on April 02, 2020
Q: Hello,
I am currently waiting out this deep downturn in the market. At some point the market will start recovering. I have followed your recommendations in the Portfolio Tracking and Analysis tool.

If you had $500,000 sitting in cash which you want to deploy once the market turns around, which sectors would you look towards investing in for the eventual upward trend? Would you be able to provide your favourite stocks /ETFS which you would use to cover the sectors you think will be first to recover?

Thanks for all your help.
Read Answer
Asked by Mauro on April 01, 2020
Q: I am looking at adding some US Industrials to my portfolio, could you give me your opinion on Honeywell and Lockheed Martin for long term income generating investments?Are there other US industrial stocks that deliver a good and growing dividend that you prefer?
Read Answer
Asked by Mike on March 17, 2020