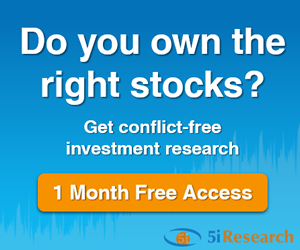 5i Recent Questions
Q: Do u have any information on Amd trading on tsx. Thx. Ernie
Read Answer
Asked by Ernie on August 30, 2018
Q: I realize these are U.S. companies but the NVDA vs. AMD semi-conductor showdown is one of the most interesting investing tilts on offer right now. I have held NVDA for several years. It's my largest holding and I am up 325% on it. It has been a gusher. It has routinely whipped AMD like a pinata. But has the tide turned? NVDA is "only" up 26% this year and is getting thrashed today, post earnings, for having the temerity to only post substantial gains in 5 of its 6 lines of business. Meanwhile AMD has nearly doubled YTD and is now a Seeking Alpha darling. NVDA is clearly a remarkable company but the fastest jet stalls out at some point in a vertical climb. Is it time to sell some or all of my NVDA stake? Given its sky-high valuation do I crystalize profits and redeploy? What's your reading on these two competitors today?
Read Answer
Asked by Kim on August 20, 2018
Q: Hello team,

There is a lot of debate about how AMD may actually, not in so distant a future, steal the show from NVDA by beating them in their GPU technology as well as other areas such AI technology. So which one do you side with NVDA or AMD? NVDA is a leader for now but would you invest in AMD if you were looking or even faster growth for a similar risk?

Have a wonderful weekend!
Read Answer
Asked by Saeed on June 08, 2018