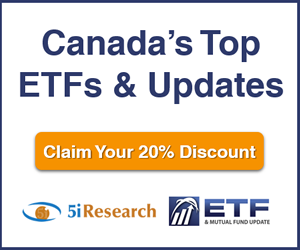 5i Recent Questions
Q: I've held Facebook for 3 years and it has been a rollercoaster. It's a company that everyone loves to hate, and I am thinking of taking my profits and investing elsewhere. What would be a replacement stock in a similar area?
Read Answer
Asked by Dennis on June 29, 2020
Q: Would like your opinion om this fund for my US account, its performance is excellent five star morningstar rating. MER at 2% is high. Is there a similar ETF with similar performance? Or should I just be contented paying this fee considering its return? Do you see this sector continuing to outperform?
Thanks
Read Answer
Asked by Saad on June 25, 2020
Q: I am thinking of putting a substantial portion of my portfolio in the MAGA stocks Microsoft, Amazon, Google and Apple + Facebook. I understand that this will not be diversified as probably most would like to be but these stocks have performed incredibly over the past 10-20 years and I don't see much changing in the future. Any thoughts on this strategy other than lack of diversification.
Read Answer
Asked by Michael on June 18, 2020